Workshops, Meetings, Seminars & Facilitation
Do you need to
Motivate and sharpen-up your next business conference, team meeting or project workshop?
Increase the listening and conversation skills - and get people actively engaged in a key business topic?
Improve idea sharing, creative discussions and fresh thinking?
CollaborationCafe & MarketingCafe
World Cafes and Knowledge Cafes are a well known workshop and meeting tool used in many information rich industries and technical environments. Cafes use facilitated and very focused questions that are firstly discussed in very small groups, which are then broken up and reformed with different participants. This lively and interactive process encourages richer conversation and idea sharing, enabling quieter people to engage whilst helping the more confident to take time to listen and reflect. It is a valuable, fun and refreshing change to traditional brainstorming and workshop process.
Our Cafe Workshops are built upon a strong foundation of marketing & innovation concepts, knowledge and experience and are designed to develop better marketing conversations and thinking either across marketing teams - or as a tool for helping marketing executives to engage more fully with other business units, such as sales, operations, technical experts or external third parties.

Each Cafe is tailored specifically for you and your business issue. From helping a marketing team plan a campaign with sales to launching a new programme with partners and allies, Cafe Workshops enable you to build smarter more effective conversations. We have built and facilitated a wide range of Cafe Workshops across industries and organisations including corporate marketing, advertising agencies, conferences and academia.
To discuss how we can build a Cafe that can stimulate the conversation across your business contact Andrew Armour on 07971 231 025.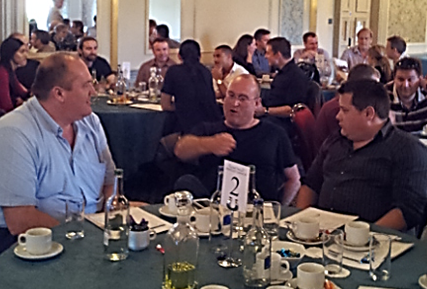 To Download our PDF Cafe Workshop Brochure Click On The Image Below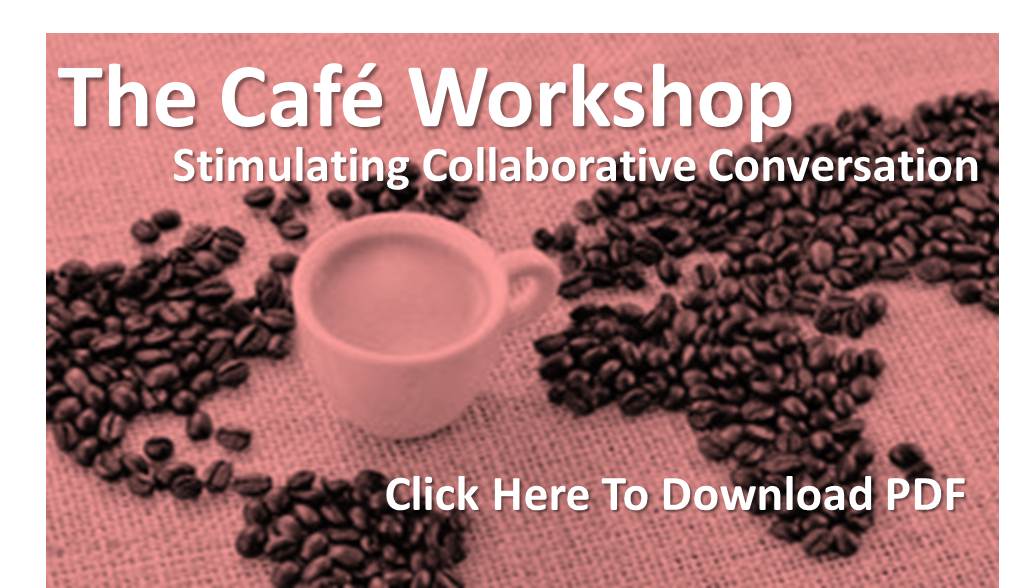 Marketing Workshops, Business Meeting
Organisation And Planning
Marketing Conferences, seminars and workshops can often drift into wasted opportunities. Presentations can become dull, discussions too limited and the atmosphere turns flat. An effective one motivates, engages and allows leaders to shape direction - whilst opening up communication in a positive way. Through our planning, support and on the day facilitation we can help maximise your opportunity.

As an independent, objective and experienced facilitator we can explore the sensitive topics and encourage broad involvement. We provide the administrative support to get the right event delivered - and we can help coach individuals to prepare, build and rehearse their presentations.

For more information, contact Andrew Armour on 07971 231 025
Additional Benchstone Consulting & Training:
Individual Performance Improvement Programmes
Team or Project Performance Improvement Programmes
Relationship Management Coaching & Improvement Programmes
Presentation Skills
Negotiation Skills
Marketing Skills
For more information contact Andrew Armour or call him on (+44) 07971-231-025
Benchstone BLOG
Our blog contains the latest news from Benchstone as well as useful marketing links and tips.
Visit blog