Open Programmes & Workshops:
We run a regular series of 1/2 day open programmes focused on collaboration, partnership and marketing, co-produced with Steve Hemmings of Realpoint Consulting, a highly experienced business consultant, trainer and business coach.

These are open to anyone but are best suited to those responsible for developing, managing and leading important marketing and business relationships. Conscious of pressures on time and budgets our programmes are cost effective, cover essentials and do not waste people's valuable diary time. All our programmes emphasise practical implementation over theory and provide you with clear, proven tools & ideas to take away and use - as soon as you return to the office.

If however you need an exclusive or tailored event for your team or organisation please see the details of our Marketing Workshop and CollaborativeEdge programmes - or call Andrew Armour on (+44) 07971 231 025.
Current Open Programmes:
CollaborationCafe - Thursday 25th October, 2012 (DOWNLOAD BROCHURE - BOOKING NOW)

InnovationCafe - November 2012, in London (please contact us for details and pre-bookings)

SalesvalueCafe - January 2013, in London (please contact us for details and pre-bookings)
CollaborationCafe - Thursday 25th October 2012.
Valuable customers, suppliers, partners and stakeholders are difficult, expensive - if not impossible, to replace. There exists a 'Collaborative Paradox'. Recent research, surveys and articles show that whilst senior executives view internal & external collaboration as vital to business growth and innovation, most organisations and executives struggle to build the critical relationships so often needed to maximise commercial opportunities and make a difference. In this concise and highly engaging workshop, Andrew Armour and Steve Hemmings explore why this is and show what you can do to sharpen your personal - 'collaborative edge'.

CollaborationCafe - 1/2 Day Programme:
When: Thursday 25th October, 2012.
Time: Join us at 9.00 a.m. for breakfast & networking. Programme runs from 9.30 a.m. 1.00 p.m
Where: The Gallery, Adam Street Club, 9 Adam Street, The Strand, London
Getting There: Tube Charing Cross / Embankment (6 mins walk). Waterloo Station (8 mins by taxi)
Programme Leaders: Andrew Armour & Steve Hemmings
Cost: £235 (exc. VAT). Includes breakfast (pastries, fruits, juice, teas and coffees)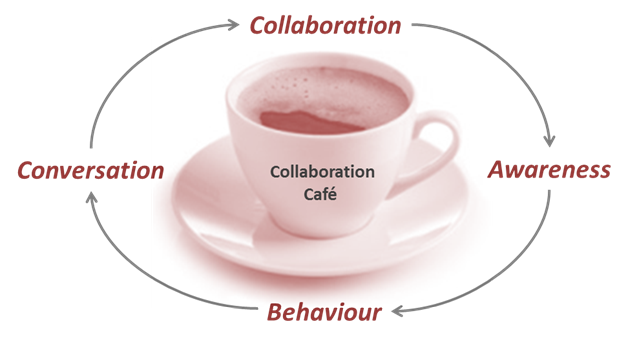 Key Benefits Of This Programme:
We cover three vital elements of Collaboration; Awareness, Behaviour and Conversation. Those attending will be able to immediately apply practical tools and tactical approaches to better manage their critical business relationships. Key benefits are;

* Understand the core soft skills of collaboration
* Learn how to use smart questioning and listening
* Practice leadership conversation skills
* Understand links of innovation and collaboration
* Smart tactics and tools - to apply straight away
Book Online Now:
CLICK HERE to book securely online using our Eventbrite Ticketing system
CLICK BELOW to download our PDF brochure.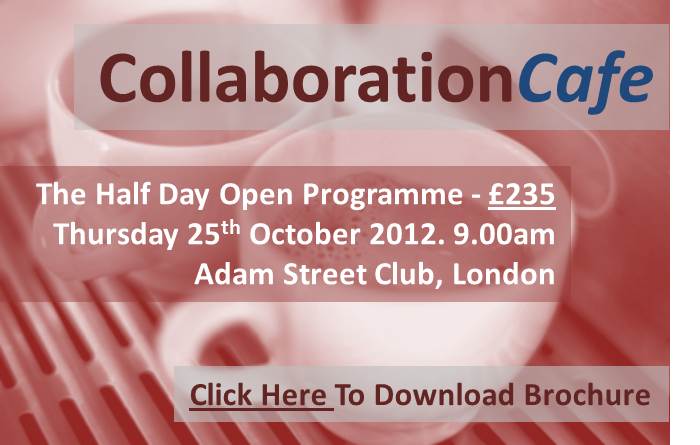 If you have any questions please call Andrew Armour on (+44) 07971 231 025

Or use the form below and we will contact you.
Benchstone BLOG
Our blog contains the latest news from Benchstone as well as useful marketing links and tips.
Visit blog