About Andrew Armour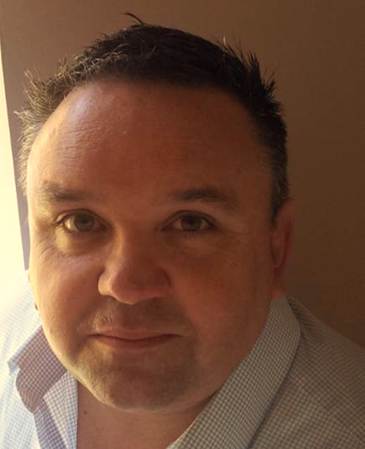 Thank you for visiting Benchstone Limited.

My name is Andrew Armour and I specialise in planning, building and maintaining high-value marketing partnerships and critical relationships. I provide consulting, research, advisory, interim and project management support to a range of companies and organisations, mostly from within the media, technology and creative industries.

For over twenty years I sourced, created and delivered innovative collaborations for media businesses in the UK and internationally. From digital and content licensing programmes to event sponsorships, from alliances to joint-promotions and co-ventures; my marketing career was focused around important business and relationship development.
I have consulted and provided interim project support to; Powwownow, The AA, 4CM, IP Integration and Versatile Connections (BT WiFi, London 2012). In addition, I am a guest tutor at Henley Business School (MBA, Marketing Workshops) and Krems Danube University in Vienna and module leader BIMM Fulham, on the BA Music Business. I have also presented and developed conference seminars and workshops for the likes of University of Westminster, City London University and The Talent Management Association.

You can see more of my research, opinions and ideas at the Benchstone Blog
You can download my Consulting C.V. by clicking here. Or connect with me on LinkedIn
Andrew Armour - Personal Profile
Andrew's early media industry career saw him managing high profile music and entertainment licensing projects initially in the U.K. for PRS/MCPS within Channel 4 broadcast productions and then later internationally for Television New Zealand (including Team New Zealand - The America's Cup) and Walt Disney Films. He pioneered licensee recruitment and sales and devised innovative entertainment joint ventures. Andrew went on to work in the agency world, becoming Senior Account Director of a large promotional agency managing campaigns for high profile brands such as Nestle and Kleenex. Prior to launching Benchstone he was Head of Content Partnerships at Yell.com responsible for editorial teams, sponsorships, content partners and a range of marketing alliances and innovation projects.
2005-2010: Yell.com - Marketing Partnerships, Innovation & Digital Content Development
Andrew devised and pioneered the delivery of multi-million pound contra marketing and content partnerships for Yell's print & digital channels - and as Head of Content Partnerships oversaw the development of over 120 editorial partners and bloggers. He recruited and trained editorial curation and production teams, developed contractual review systems, managed a portfolio of sponsorships and innovative digital campaign & content trials.
2001-2003: Corporate Express Promotional Marketing (OfficeMax/Stag) - Campaign Leadership, Marketing Consultancy
As Senior Account Director, Andrew pitched, won, devised & managed more than $3M of promotional marketing campaigns including the consumer launch of Nestle Zones and Kimberly-Clark's Andrex Pups & Viva in-store and event Promotions. The latter was nominated for the Australian Promotional Marketing Awards.
2000-2001: Boise Print Management / OfficeMax - Strategic Relationship Management, E-commerce Negotiations
As National Partnership Manager, Andrew planned, pioneered, pithced and secured substantial print and e-commerce deals, coordinating briefs and proposals, strategic suppliers, sales teams and negotiating procurement agreements. He was responsible for team reviews, coaching and restructuring account service teams for more than $10M of strategic accounts whilst still growing revenues and retaining EBITDA.
1997-2000: Verdict Communications - Campaign & Account Management, Design, Print, Advertising & Promotions
As Account Manager and Consultant, Andrew managed clients' marketing programmes for this boutique creative agency. He devised one of the largest ever schools charity programmes and created a partnership based strategy to secure a $17M of arts funding in a pitch to the New Zealand Prime Minister & Cabinet.
1996-1997: Walt Disney Films - Brand Licensing and Promotions
As Brand and Licensing Manager, Andrew built new and maintained existing brand Licensing relationships, negotiating contracts and promotions including securing more than $2M of music & publishing deals for a three year package of movie promotions.
1993-1996: Television New Zealand / TVNZ Enterprises - Brand Licensing and Promotions
As Licensing manager for America's Cup Andrew personally recruited more than 25 merchandising and retail Licensees resulting in over $20M of retail sales. He also created the concept, pioneered and developed a joint venture 3-day Live TV show with a major events company.

1990-1993: MCPS/PRS - Licensing Negotiation and Music Rights Management
As a Music Licensing Negotiator, Andrew managed music rights and licensing projects on behalf of UK music publishers, primarily for a range of independent broadcast and film production clients, including Channel 4 TV shows and various UK feature films. He also lectured on music industry issues at various Universities and colleges and represented the music publishing industry within various forums and conferences.
Andrew was educated at Bournemouth University, Auckland University Business School and Henley Business School.

He holds degrees in both Law and Marketing with his post-graduate studies focused on corporate ventures, marketing, digital technology & innovation.

He became a Fellow of The Royal Society of Arts, Manufactures and Commerce (The RSA) in 2011.
Benchstone BLOG
Our blog contains the latest news from Benchstone as well as useful marketing links and tips.
Visit blog