The Collaborative Edge Programme 2013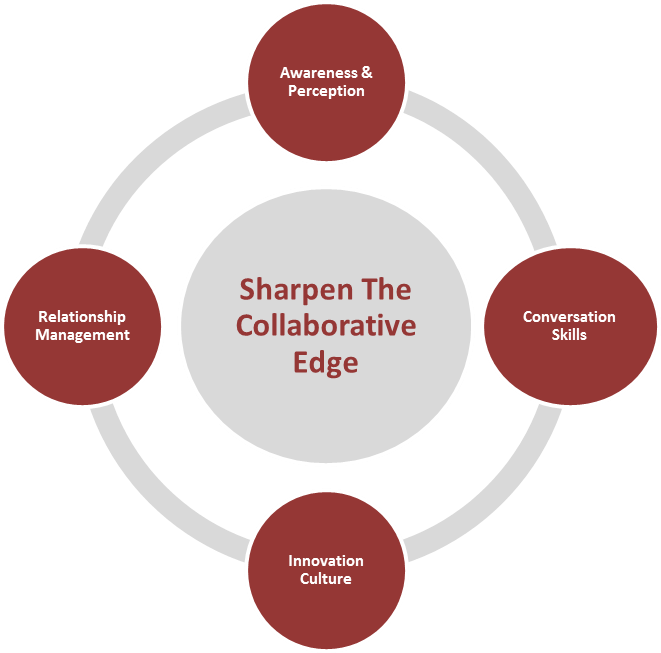 The ability to connect with others and build cohesive plans - either across the business or with external contacts - is more important than ever. Yet research consistently shows a lack of collaboration skills means too many important projects fail due to ineffective relationship management. In 2011 Forrester Research reported that senior marketers viewed weak internal collaboration and poor external collaboration as the two primary blocks to successful innovation. And in 2012 Cap Gemini revealed that 84% of senior executives they surveyed viewed innovation as being led by collaboration.

We call this gap the Collaboration Paradox and there is more information and research about it on our blog - here.
The CollaborativeEdge Programme focuses upon sharpening the collaboration skills so critical to the success of innovation and business development projects. It's a practical one-day or short course modular Programme, ideal for marketing, sales, innovation and business development teams and any executive or team responsbible for managing high value strategic relationships.

Programme Leaders Andrew Armour and Stephen Hemmings - (who together bring over fifty years of relationship management experience between them) - use four interactive modules to build participants' awareness of the key issues involved and demonstrate the skills and planning tools required to more effectively create, sustain and manage important business relationships. You can read more about the Programme here or download our PDF Brochure by clicking below.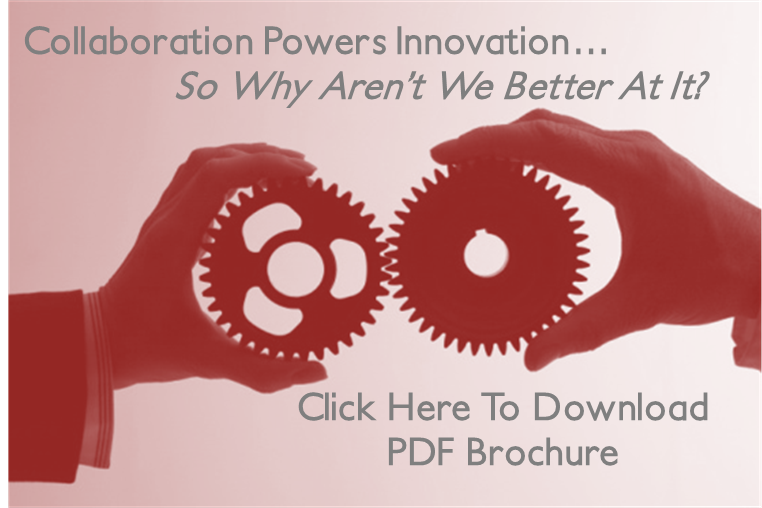 If you'd like to discuss these how this Programme can be tailored for you please contact Andrew Armour on (+44) 07971 231 025 - or alternatively complete the email form below. We also run regular 1/2 day open programmes that offer concise training and tools for those involved in managing key relaitonships. See our open programme pages for more details.

The CollaborativeEdge is a joint initiative between Benchstone and Realpoint Consulting
Benchstone BLOG
Our blog contains the latest news from Benchstone as well as useful marketing links and tips.
Visit blog