Transformation Programme
Do you need to improve performance?
To encourage personal ownership and fresh ideas?
To build a process of performance planning, aims, action and review?
To drive personal and business improvements?

Every business owner, manager and leader recognises that performance can sometimes drop.

Often gradually and following on from success.

Setting direction can help but often fails to motivate individuals to personally engage in the process of improving.

Our four-six week Transformation Programme is designed for small companies, marketing departments and creative teams, helping them to collectively and systematically review, reset and re-energise the personal and business performance. The programme tasks individuals and teams to contribute their own ideas and recommendations whilst senior managers and leaders focus upon the context, the aims and setting an environment that encourages constant improvement.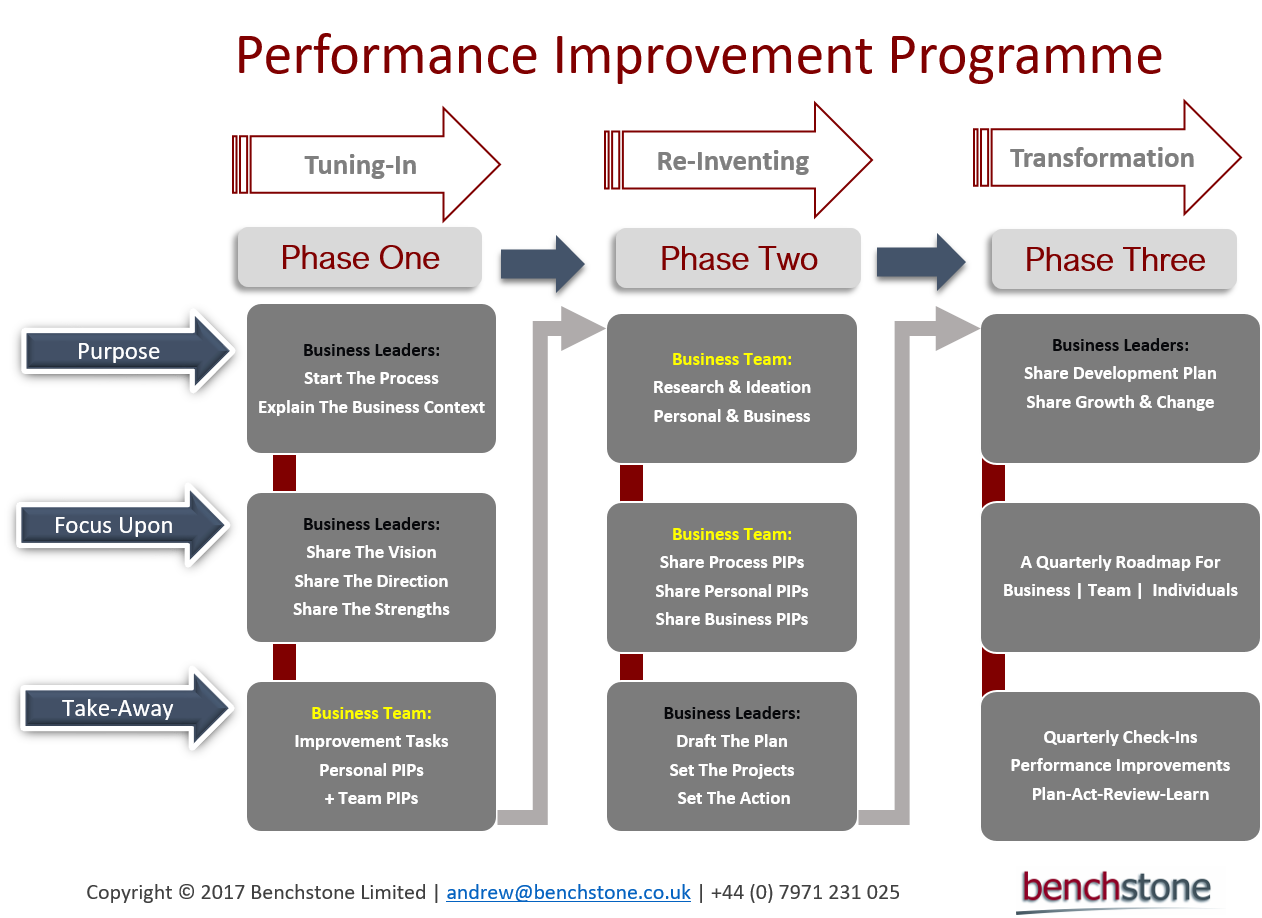 Call Andrew Armour on (+44) 07971 231 025
Benchstone BLOG
Our blog contains the latest news from Benchstone as well as useful marketing links and tips.
Visit blog